Innovative Irrigation Systems℠ Edwardsville and Metro East
We are #1 for top-quality design, installation, maintenance, workmanship, and professionally installed services. Hawkeye is the home of top-quality workmanship and professionally installed commercial and residential Irrigation Systems.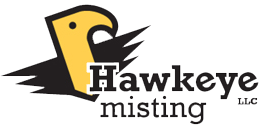 Insect Misting Systems℠ Edwardsville and Metro East
We get rid of the unpleasantness of mosquitoes, flies, spiders, fleas, gnats, wasps, roaches, or ants around your home, pool or yard. We are the area's largest provider and installer of Insect Misting Systems in Edwardsville, Columbia, Waterloo, and the entire metro east Illinois.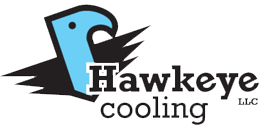 Cloudburst Cooling Systems℠ Edwardsville and Metro East
Our Cloudburst Cooling System can drop temperatures on those hot days when temperatures are in the 90s, the humidity is high – we can lower the temperatures up to 20 and 30 degrees making any and all outdoor settings more attractive and enjoyable.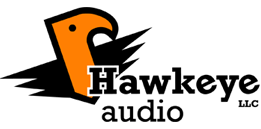 ADVANCED AUDIO SYSTEMS℠ EDWARDSVILLE AND METRO EAST
Hawkeye Audio offers top performance in performance landscape audio. Designed and engineered for ultimate performance in any outdoor space, our audio systems pave the way for premium audio in outdoor environments.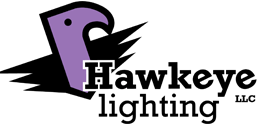 OUTDOOR LIGHTING SYSTEMS℠ EDWARDSVILLE AND METRO EAST
We evolve landscape lighting into an amazing investment in beauty, safety, and entertainment for any outdoor space. Our professional innovation, design, and engineering are unmatched.
Many Convenient Ways To Pay
Ty Van Ryswyk landed in the St. Louis area in May of 1996 after graduating from the University of Northern Iowa. After years of hands on training, Ty opened Hawkeye Irrigation, LLC in 2000. Hawkeye Irrigation has been installing and maintaining in-ground lawn sprinklers all throughout the St. Louis and Metro East areas. Expanding to customer requests over the years with innovative solutions that include a full spectrum of having an amazing visual and audio, truly comfortable pest-free outdoor experience and enjoying your beautiful property to the fullest with friends, family, and guests.
Ty's dedication to professional workmanship and customer satisfaction has taken Hawkeye Irrigation to the top of its industry.
R.R.
Ty, I just want to drop you a note to tell you how pleased I am that we selected Hawkeye Systems for irrigation. Yesterday, Mike came out to relocate a couple of heads and to add a head to the system. This turned out to be a bigger job than he expected, but he just dug in without a single complaint. It ended up that he had to did about 45 feet of trench by hand before he could finish adding the extra head. When he finished he recovered everything and cleaned the yard so you could barely tell he was here. He did an outstanding job and should be recognized for representing your company in such a positive way. 
Besides Mike, every service employee that has come out for a service call or system check has been well train in their craft AND customer service. As I said, we are really pleased.  Kudos to you as a local business owner.