Innovative Irrigation Systems℠ Edwardsville and Metro East
We are #1 for top-quality design, installation, maintenance, workmanship, and professionally installed services. Hawkeye is the home of top-quality workmanship and professionally installed commercial and residential Irrigation Systems.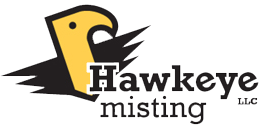 Insect Misting Systems℠ Edwardsville and Metro East
We get rid of the unpleasantness of mosquitoes, flies, spiders, fleas, gnats, wasps, roaches, or ants around your home, pool or yard. We are the area's largest provider and installer of Insect Misting Systems in Edwardsville, Columbia, Waterloo, and the entire metro east Illinois.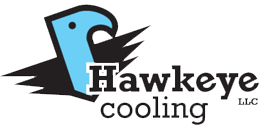 Cloudburst Cooling Systems℠ Edwardsville and Metro East
Our Cloudburst Cooling System can drop temperatures on those hot days when temperatures are in the 90s, the humidity is high – we can lower the temperatures up to 20 and 30 degrees making any and all outdoor settings more attractive and enjoyable.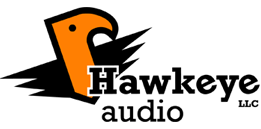 ADVANCED AUDIO SYSTEMS℠ EDWARDSVILLE AND METRO EAST
Hawkeye Audio offers top performance in performance landscape audio. Designed and engineered for ultimate performance in any outdoor space, our audio systems pave the way for premium audio in outdoor environments.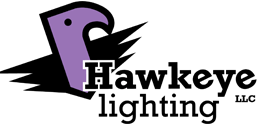 OUTDOOR LIGHTING SYSTEMS℠ EDWARDSVILLE AND METRO EAST
We evolve landscape lighting into an amazing investment in beauty, safety, and entertainment for any outdoor space. Our professional innovation, design, and engineering are unmatched.
Many Convenient Ways To Pay
Ty Van Ryswyk landed in the St. Louis area in May of 1996 after graduating from the University of Northern Iowa. After years of hands on training, Ty opened Hawkeye Irrigation, LLC in 2000. Hawkeye Irrigation has been installing and maintaining in-ground lawn sprinklers all throughout the St. Louis and Metro East areas. Expanding to customer requests over the years with innovative solutions that include a full spectrum of having an amazing visual and audio, truly comfortable pest-free outdoor experience and enjoying your beautiful property to the fullest with friends, family, and guests.
Ty's dedication to professional workmanship and customer satisfaction has taken Hawkeye Irrigation to the top of its industry.
Hawkeye Irrigation is under contract to manage the irrigation system for Villa Valle.. Owner Ty Van Ryswyk recently completed the eleventh zone in Villa Valley; it is a sophisticated system and works to keep the lawns fresh and beautiful for the Villa residents. He has asked us to pass along his offer to quote an irrigation system for your home. Ty has the most competitive price because he and his team are out here every week either servicing or expanding the Villa system along with the other residents' yards.
Very reliable company who knows the irrigation business. I have been more than satisfied with their services over the past 6 years.
Hawkeye Irrigation has been doing work for me for more than two years and I couldn't be more satisfied with the results. They always get to my problem in a quickly, show up for appointments on time and their technicians are very clear thinking and hard working. I think Ty's policy of the 'customer comes first' is a good one.
Hawkeye Irrigation installed and has been servicing our system for several years now. They take charge of getting our system ready to go for the approaching season without a hitch. I like people that make my life simpler, and Hawkeye does that. They are proactive, not reactive; they will call and arrange times to do their work, which is one less thing I have to worry about. My husband and I would recommend Hawkeye to anyone.
We had Hawkeye Irrigation install our system when we built our home and really enjoyed working with them. If we need to ask a question, they either answer our calls or return our calls in a timely fashion. Having Hawkeye's maintenance plan makes having a sprinkler system very easy.
My husband and I switched to Hawkeye Irrigation to correct problems we had with our irrigation system from another company. We have been with Hawkeye for more than four years and have been extremely pleased with their quick responses to our questions and concerns, the willingness to work around our busy schedules, and the polite service personnel. If you call Ty (the owner), he does not hand the call off to an assistant, he responds himself. The simple fact that I am dealing with a company, whose owner knows who I am when I call tells me that they care about my business. I recommend Hawkeye to anyone looking for a reputable irrigation company.
The Hawkeye personnel who have set up our system in the spring and shut it down in the fall were professional and knowledgeable, answering any of questions with promptness and expertise. Appointments made were on time. We are happy customers.
Ty and Hawkeye didn't install our home irrigation system when we bought our home in 2002, but by 2004 we were looking for some dependable annual service and we found Ty. We have been customers ever since and find Ty and his employees to be both friendly and dependable. I've already recommended him several times to other neighbors and friends and will not hesitate to do so again.
My wife and I were new to this area when we had our irrigation system installed by another company. We had some concerns. Hawkeye Irrigation took over the maintenance of our system and worked through our problems in an efficient and effective manner. Ty and his crew are prompt and professional. Wish we would have had them originally install our system.
We wanted to let you know that we are very appreciativie of the quality of the work performed at our spring start up. In addition to turning on the system, each zone was inspected for performance and adjustments made as needed. Your employee cared about the quality of his work and the performance of our system which reflects well on your company. We have been Hawkeye customers since 2003 for 3 different homes and will continue to recommend you for sprinkler system work.