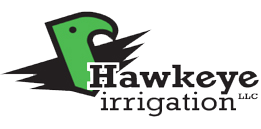 Innovative Irrigation Systems℠ Edwardsville, Metro East, and Southern Illinois
We are #1 for top-quality design, installation, maintenance, workmanship, and professionally installed services. Hawkeye is the home of top-quality workmanship and professionally installed commercial and residential Irrigation Systems.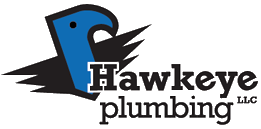 Licensed Plumbing Solutions℠ Edwardsville, Metro East, and Southern Illinois
Hawkeye Licensed, Bonded, and Insured Plumbing for repairs, plumbing installation & drain cleaning for both residential and commercial clients. Trained to quickly diagnose your plumbing issue & make the needed repairs.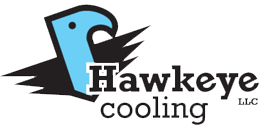 Cloudburst Cooling Systems℠ Edwardsville, Metro East, and Southern Illinois
Our Cloudburst Cooling System can drop temperatures on those hot days when temperatures are in the 90s, the humidity is high – we can lower the temperatures up to 20 and 30 degrees making any and all outdoor settings more attractive and enjoyable.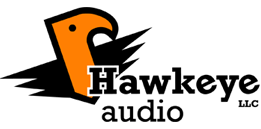 ADVANCED AUDIO SYSTEMS℠ Edwardsville, Metro East, and Southern Illinois
Hawkeye Audio offers top performance in performance landscape audio. Designed and engineered for ultimate performance in any outdoor space, our audio systems pave the way for premium audio in outdoor environments.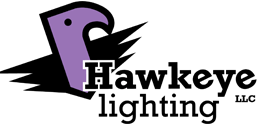 OUTDOOR LIGHTING SYSTEMS℠ Edwardsville, Metro East, and Southern Illinois
We evolve landscape lighting into an amazing investment in beauty, safety, and entertainment for any outdoor space. Our professional innovation, design, and engineering are unmatched.
Many Convenient Ways To Pay
Ty Van Ryswyk landed in the St. Louis area in May of 1996 after graduating from the University of Northern Iowa. After years of hands-on training, Ty opened Hawkeye Irrigation, LLC in 2000. Hawkeye Irrigation has been installing and maintaining in-ground lawn sprinklers all throughout the St. Louis, Metro East, and Southern Illinois areas. Expanding to customer requests over the years with innovative solutions that include a full spectrum of services such as Residential Irrigation, Cloudburst Cooling, licensed professional plumbing, incorporating an amazing visual lighting and audio, cooling systems, and more to enhance and enjoy your beautiful property to the fullest with your friends, family, and guests.
Ty's dedication to professional, total integrated workmanship, and customer satisfaction has taken Hawkeye Systems to the top of its industry.
We wanted to let you know that we are very appreciativie of the quality of the work performed at our spring start up. In addition to turning on the system, each zone was inspected for performance and adjustments made as needed. Your employee cared about the quality of his work and the performance of our system which reflects well on your company. We have been Hawkeye customers since 2003 for 3 different homes and will continue to recommend you for sprinkler system work.
Very reliable company who knows the irrigation business. I have been more than satisfied with their services over the past 6 years.
Ty, I just want to drop you a note to tell you how pleased I am that we selected Hawkeye Systems for irrigation. Yesterday, Mike came out to relocate a couple of heads and to add a head to the system. This turned out to be a bigger job than he expected, but he just dug in without a single complaint. It ended up that he had to did about 45 feet of trench by hand before he could finish adding the extra head. When he finished he recovered everything and cleaned the yard so you could barely tell he was here. He did an outstanding job and should be recognized for representing your company in such a positive way.    Besides Mike, every service employee that has come out for a service call or system check has been well train in their craft AND customer service. As I said, we are really pleased.  Kudos to you as a local business owner.
Transform Your Outdoor Space with Hawkeye Systems' Innovative Solutions
Are you looking to elevate your outdoor space and make it a comfortable and enjoyable area for relaxation or entertainment? At Hawkeye Systems, we specialize in creating amazing solutions to help you achieve the outdoor space of your dreams. From custom patios and outdoor kitchens to luxurious pools and spas, we have the expertise and experience to transform your backyard into a stunning oasis.